Therapy dogs. They provide support for cancer patients. Disabled individuals. And certainly those with dementia.
Each week, I bring Max, my eight-month-old rescue lab, to visit my mother. She and the residents at her new memory care home love this puppy. He's just like them. He rambles the halls with restless energy. His attention span is as short as the commercials that play on the activity room's TV. He lives in the moment like his new friends. Calendars and clocks are meaningless.
He's the perfect remedy for dementia, bringing joy to those who are often lonely and discontent.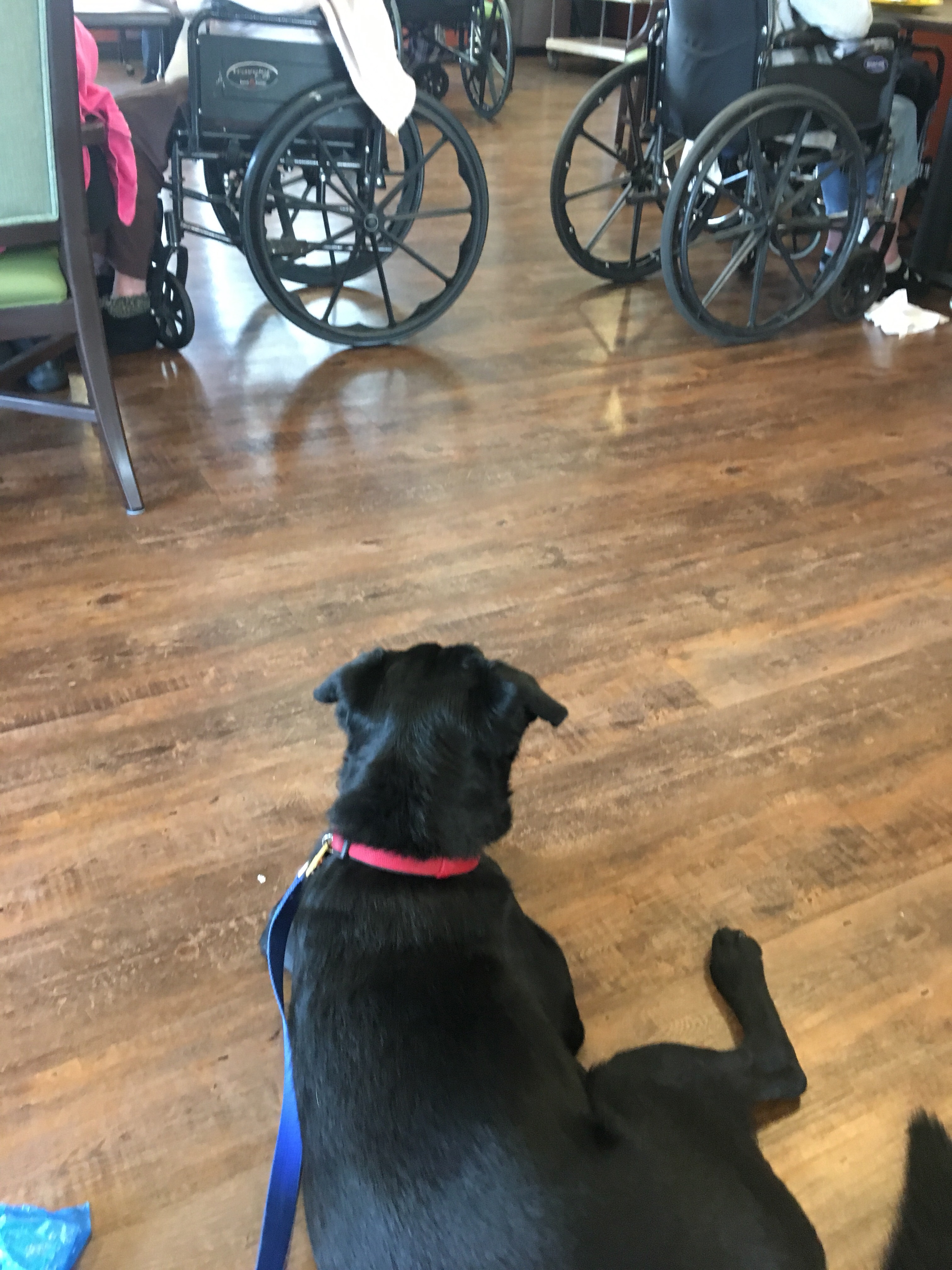 And now, Mom's caregiving team has a four-legged addition.
The side effect of this prescription is as healing as its benefits: emotional support for the caregiver. Max delights the staff at the care home, too. And he helps me stay positive.