November 7: Re-Entry
Yeah. It was a magic summer on the island. When I returned to the desert a month ago, to this place, this "here," the magic wore off. Everything slowly slipping away. The desire to be out in the world evaporating into shimmery record-breaking heat and COVID surge.
Re-entry has been, ah, trickier, this time around. I don't understand what happened to humankind. It's neither.
Running through the empty strip mall parking lot, jumping over spray-painted nastiness: "F*&K BLM". Two-thirds of the businesses shuttered.
What's left: Dairy Queen, Dollar Store, a preschool and the Egyptian tailor next to Domino's.
What's gone: a nail salon. Safeway. Fitness studio. Burger King. Pool supply store.
What else is gone: Visiting Mom. I had no idea how much I would miss her.
November 15: Masks, Volume 798
Two years more, he sighs. They say we'll be wearing masks for two years. At least.
New masks arrived yesterday. A 5-pack for me, one for Dad's Christmas stocking. This is Christmas shopping in a pandemic: ordering masks online. This is our life.
And still hovering between the inert passage of time and the waiting—for something, anything.
Last year: "I'm waiting for something to happen," Mom said, "but I don't know what it is."
Right?
November 26: Thanksgiving
Happy now? No, I—
Feel like something else
Why do I feel this way?
Why do I feel this?
Why do I feel?
Why do I?
December 10: Wonder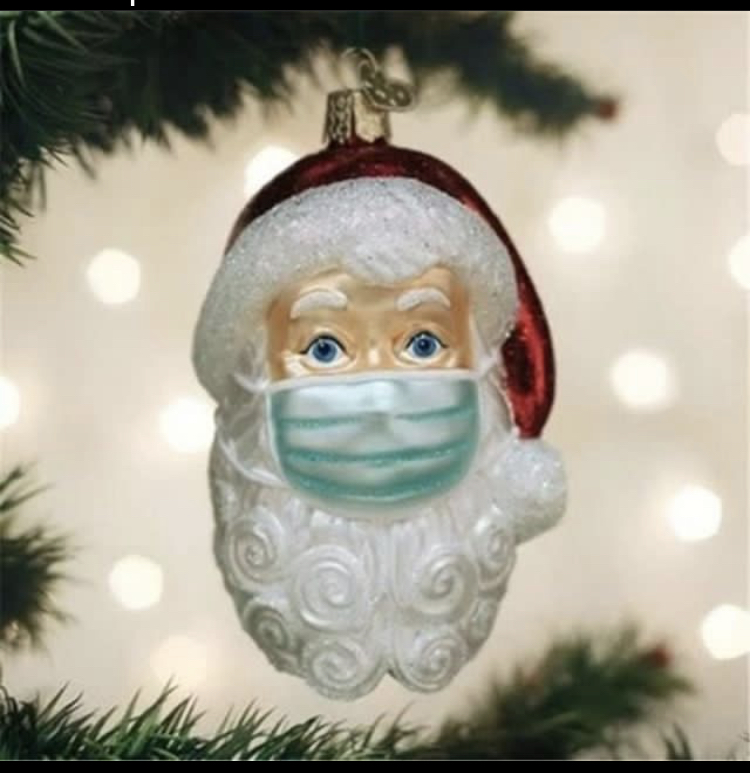 I wonder if mom knows where she is. If the world is falling apart. What 2021 will look like. When we can stop wearing masks. If I will finish writing the Momoir. How long this day will feel. If I will ever vacation again. If dad will need cataract surgery or stop driving. If the chunk biopsied from my chest is benign. If mom will die of the pancreatic tumor, dementia or loneliness. Why my peppermint mocha latte is bitter. If our money will dry up like the water. Why some days I am content watching Hallmark Christmas movies and some days, I'm crawling out of my skin. If the lady across the street with the little brown dog has vodka in her commuter mug. If the post office will ever find the MIA package I sent mom, with gifts and her Christmas stocking. Why the neighbor's lawn is decorated with a giant inflatable Hello Kitty wearing a pink Santa hat.
More Dispatches