He was my mother's first love. At twenty-one, she joined my father in the adventurous life of an itinerant oceanographer that took them from Boston to Miami, San Diego and finally, a return to the Maine island where they'd first met.
I grew up on that island, attended the tiny three-room schoolhouse, built a treehouse in the apple orchard of my backyard.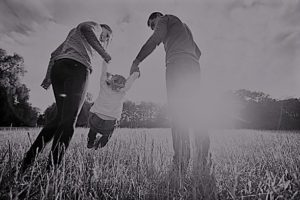 We were the odd family from "away": two intellectuals and their only child. My mother, a stay-at-home graphic artist, and my father, a marine scientist who had worked with Jacques Cousteau. Their divorce, when I was eleven, came as a shock to all of us.
Eventually, my mother remarried and became a local celebrity, writing a monthly newsletter and cookbook. My father's wanderlust continued as he moved through locations and relationships.
And I was a wild child for a quarter-century.
Our roles have reversed now, and I'm the parent to my parents. I became the stay-at-home-mom to a mother with Alzheimer's. She's the toddler who needs help getting dressed; my father's the wild child who fancies himself a young Casanova.
And we are still the odd family.