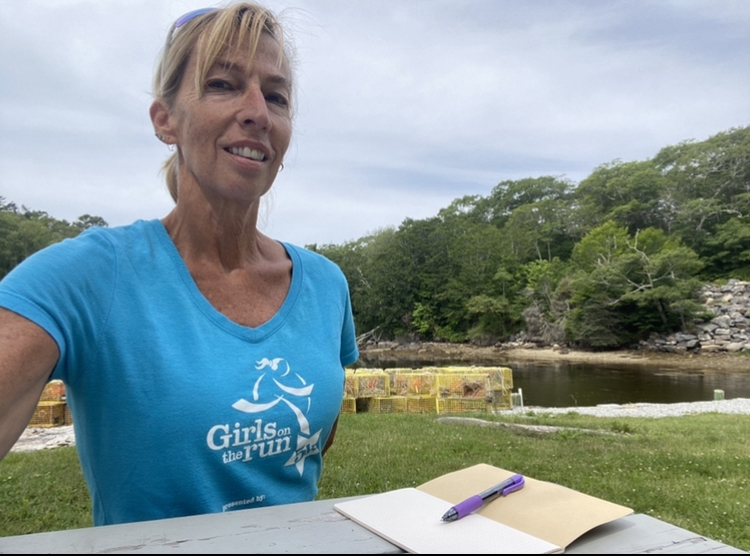 Hey, you found me! I'm Amie McGraham and I'm a writer who loves to cook.
I grew up on an island in Maine. After twenty years of wandering fjords of Norway and beaches in Southern California, I finally got a damn degree in English.
Inexplicably, I landed in the desert southwest, with a career in insurance sales and marketing. It wasn't as fun as you might think.
A few years ago, I gave it all up to take care of my mom, a talented artist and writer who recently passed away from Alzheimer's. And in the middle it all, I picked up a notebook and began to write.
Today, I write and share how the two worlds I inhabit—island and desert—have shaped my writing roots.
My writing has appeared in Brevity, Multiplicity Magazine, Portland Press Herald, Reservoir Road Literary Review, Longridge Review, Maine Magazine, r.kv.r.y Literary Journal, Motherwell, Beyond Words International, Exposition Review and elsewhere. My flash blog, This Demented Life, chronicles my evolution from caring for a mother with Alzheimer's to full-time writing and is followed internationally.
I publish weekly 100-word literary and art microbursts in the micro mashup and cook up new stories for Cook & Tell, the digital reboot of the foodletter my mother created 40 years ago, featuring vintage recipes, artwork and stories from a Maine island. When I'm not writing, you can find me in a kayak, on the trail, or out for a morning dog jog with my running partners.