A Thank You Note to an Understanding Spouse:
It's not the first summer I've spent away from you at my childhood island home, but it's the first time since my mother's passing this spring. And it's the first time I have been fully present to pursue a life of writing.
We've known all along that absence makes the heart grow fonder; twenty-two years of business trips and sales conferences and family caregiving drama confirmed it. And now, as I move through a life without my mother, I thank you for understanding. For understanding how I need space to grow as a writer. For understanding how I need to spend my days this summer in reflective solitude, writing and creating something, anything, published or not.
The needle of this record—my life, my story, my song—remained stuck for so long in the groove of my past on scratchy repeat that I couldn't write the next track.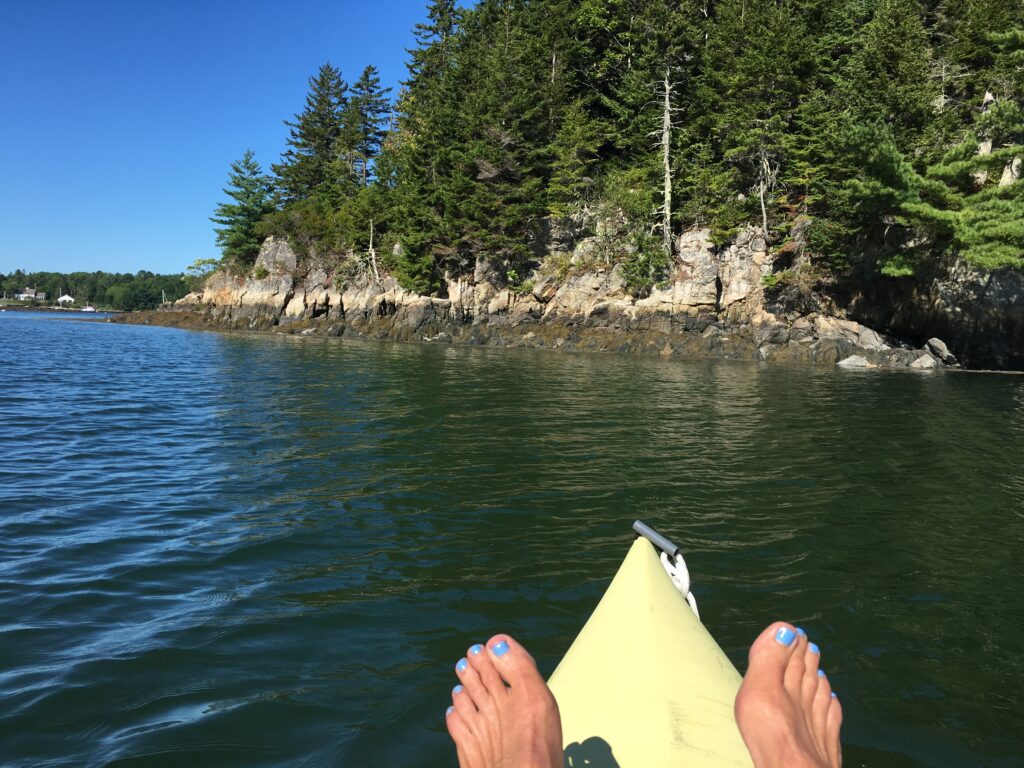 Yet here, in this moment, this house, my mother's studio, the ocean and the woods become a launchpad of courage. My confidence stretches when I am alone. I am braver.
And so, I create. Art, stories, essays, articles, poems. A collaborative sketchbook of my microessays and my mother's drawings completed and submitted. My self-induced summer island writing retreat is a success.
These varying levels of absence, that void my mother left and our own distance apart, continue to expand and shrink, the way August heat surrenders to autumn's cooler days. I believe I can be both here and there, in body and spirit. Like the ghost of my mother.
Alone, but not lonely.
And for this, I thank you.