from the other crabapple cove
First, walk out back to the apple orchard. Observe the weather-beaten wooden ladder you once climbed to the old treehouse your father built fifty years ago and how it's still propped against one of the crabapple trees. Gaze at the ancient trees, how they stretch toward the heavens. Notice there are more than you remembered, their gnarled branches like an enchanted forest fairy tale, spanning across the brook into the overgrown woods where you once played. Marvel at the low buzz of the September afternoon—the bees are back this year, buzzing between raspberry and apple seasons in the yard left half-wild. Walk carefully, gently, through the blooming asters, through the swarms of bees. Revel in being alive as you squish a crabapple—half-eaten by the doe and her fawns who reside in the woods—beneath the multi-colored rainboots you wear to ward off the ticks.
Stare into the nearly bare branches and select a couple dozen apples that aren't rotten, wondering if it was just a bad year for apples or maybe the deer were exceptionally hungry.
Delicately place your apples in the bright orange enamel colander your mother always used—a wedding gift from her first marriage—for pasta-draining, lettuce-washing, and yes, crabapple-rinsing every fall. Rinse, drain, peel and core them, and register your astonishment at how tedious a job prepping crabapples the size of golf balls turns out to be.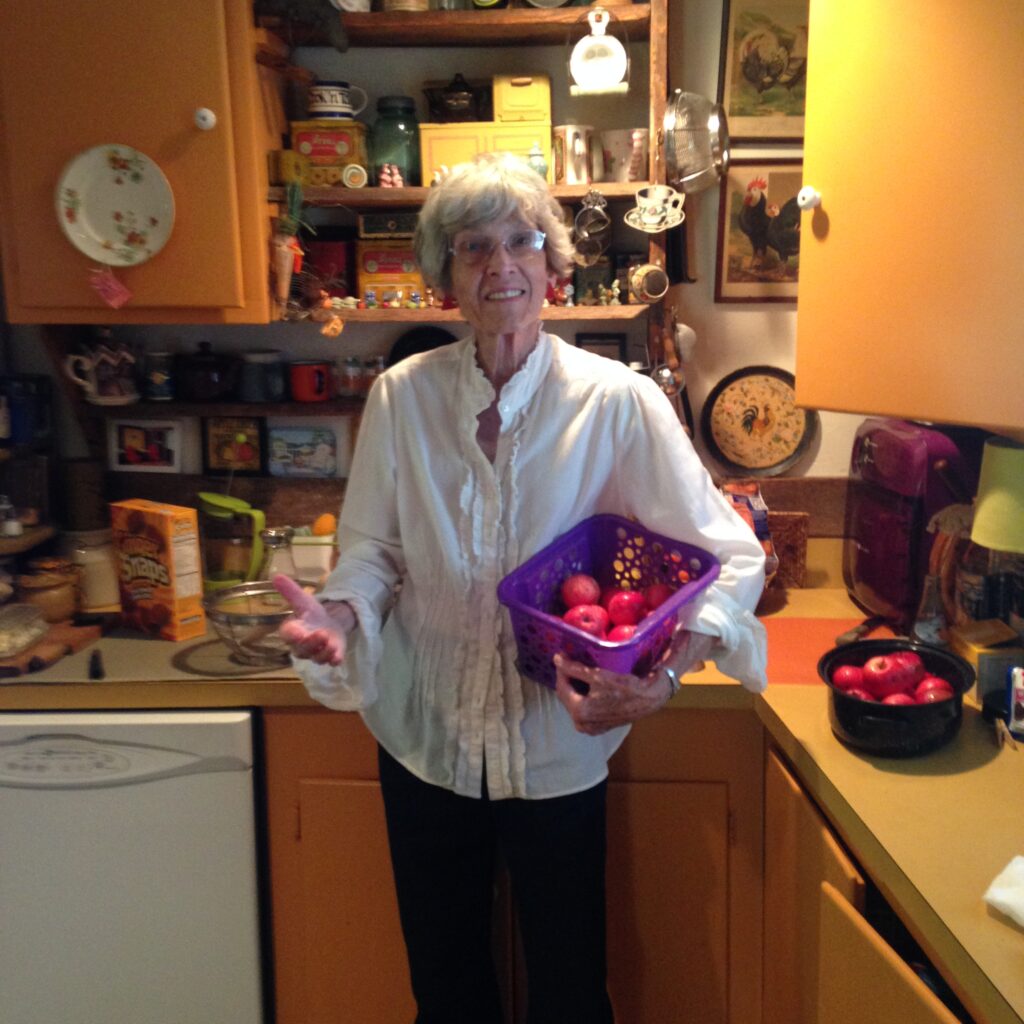 Remember all the Septembers your mother made this applesauce, with all the crabapples you plucked from the trees together, and smile because you're standing in the exact same spot in the kitchen that she was the last time she made it. Chop into tiny chunks and place them in the vintage crockpot your mother made this applesauce in for twenty years. Add spices and sugar; cover with apple cider and cook on low until your entire house is enveloped in the deep earthy scents of the orchard, of leaf piles and muddy trails, of autumn.
Realize the transformation in becoming your mother is nearly complete.