Ahhh…the last week of the year. That magic retrospective space for relaxing and recharging. And yet, the contradictory messages tossed about like confetti: Set intentions, create goals, make resolutions, plan for a New Year.
We plan for the future because the calendar—and employers, influencers, peers and life coaches, even our own overachieving selves—tell us we should.
Fail to plan, plan to fail: This was how I rolled for 25 years in my old life as a corporate sales VP, where 5-Year Business Plans and SMART goals fueled the last gasp of year-end planning.
But in these past six years of family caregiving, overlaid with a relentless pandemic, planning and goal setting feel beyond difficult, too vast. "Everything is just too big," my mother used to say when she was writing on deadline.
Same.
So instead, I keep a mental list of what my former boss called the "Nice To Do's," those agenda items that never quite get done: Celebrate our 20th wedding anniversary in Hawaii; move home to Maine permanently; get a part-time job at the island general store. But it's a little tough with two old guys in my life, especially one pushing 90 with a fractured hip, and I'm still mourning my mother's passing earlier this year.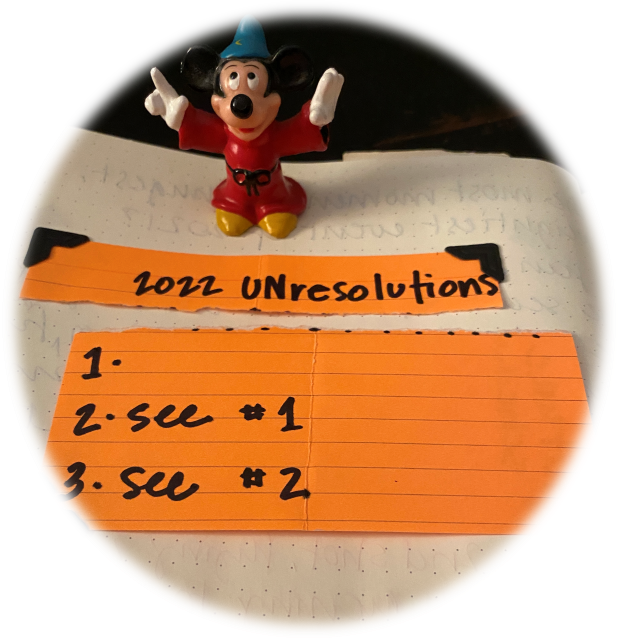 Watching the future collide with itself, as unreachable as the stars, yet close as a breath.
And once again, I embrace the unplanned, revel in the unfinished and celebrate the unresolved.
PS: If you can't imagine a new year without plans and goals, here's a detailed workbook shared by an Insta writing friend. Fair warning, it's work.