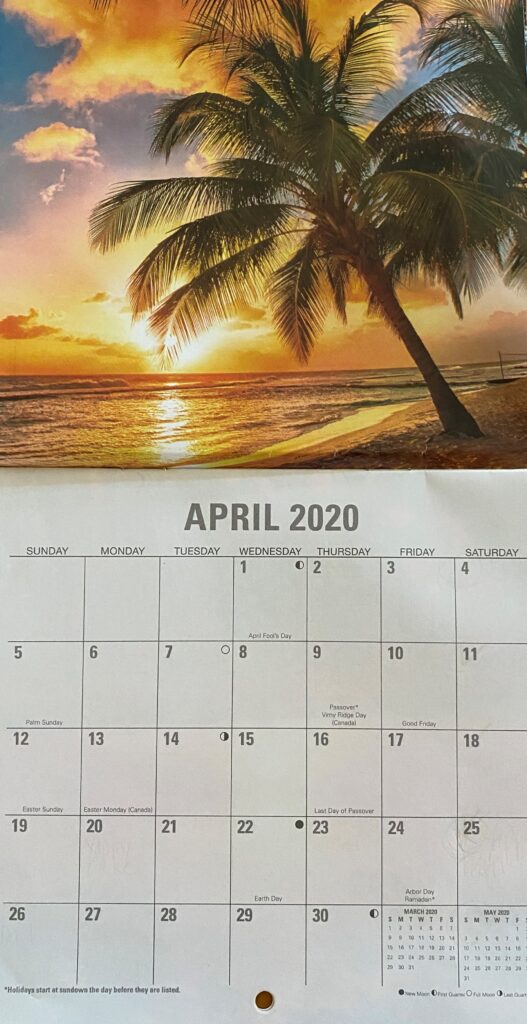 Multitasking: Seems unnecessary when we have so much time
Clocks: We live in the moment. Does anybody really know what time it is? Does anybody really care ?
The News: Unless you absolutely thrive on worst case scenario speculation
Marathon Training: All races cancelled or postponed indefinitely. But hey, we can still run.
Restaurant Reservations: We've surrendered to curbside takeout. And, baking.
Vacations: For obvious reasons.
"Safe Travels" Greetings: See above.
Business Suits and Jimmy Choos: lululemon and Nike expecting a record profit this quarter.
Petsitting: We shelter in place, work from home, stay at home. Walking our own dogs. Cancel vacations.
Date books: Empty squares on a calendar. There. Is. Nothing. Happening.