My mother wants a phone. "If I only had a communication device," she laments. It's become her daily mantra.
She misses grasping the receiver, hearing a familiar voice on the other end. For years, the landline was her lifeline. It kept her company when she stopped driving. It reassured her I was alive. She rehearsed conversations, cleverly scripted to prove she was normal while Alzheimer's stripped away her identity.
She struggles to come up with the word, but she remembers the comfort a phone represents. Besides church, it's the only thing I wish she'd forget.
I hate phones. Robocalls aside, I prefer my conversations face-to-face. Even though I visit her every day, she forgets. My efforts to refocus have failed; I finally caved.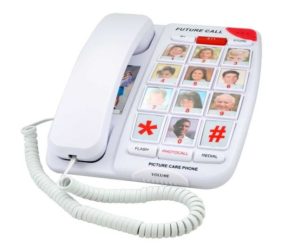 And so, the dementia-friendly phone patiently waits, ready to unleash fear-laden midnight calls upon a sleeping daughter.