My life is ruled by dogs. Morning walks. Potty breaks. Belly rubs. Squeaky toys. Moments measured in kibbles.
Leashes and tennis balls are the tools of my trade.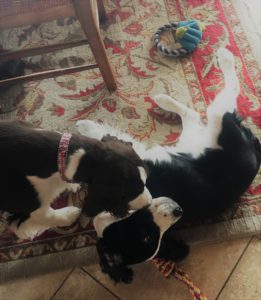 I'm an occasional petsitter, a job I serendipitously stumbled upon after agreeing to watch a friend's dog during her vacation.
It sounds like the ideal job. Easy money. Playing fetch all day. But when the pet parent worries like a mom on the first day of school and requires hourly texts, or the pup has separation anxiety and won't eat, or I accidentally set off the house alarm?
These are real-world petsitting problems.
It may not be the most lucrative career, but it gives me time to write. To think. A brief sabbatical from my real job: caring for a mom with Alzheimer's.
Taking care, in any form, gives my life purpose.