I come from a family of book readers and writers. My mother often read the dictionary for fun. We had seven: American Heritage, Oxford, Webster's. You get the idea.
"Daddy always told us to look it up if we didn't know how to spell a word," my mother said last week, my grandfather suddenly cast as my father in the tangled branches of her Alzheimer's family tree. "In that book with all the words."
As an only child, books served as surrogate siblings. My childhood was filled with an eclectic mix of books, from Nancy Drew to Narnia, Little Women, Little House, and edgier titles as I approached adolescence: Harriet the Spy, The Tunnel of Hugsy Goode, The Stand. The books are still in my childhood home, relegated to a distant corner of the attic.
This summer, as we readied my father's house to be sold and I waded through the stacks and shelves and boxes of his books — 3,000-plus dusty, stinky, moldy hardbacks unwanted by anyone but him — I was motivated to declutter my own collection. Like newspapers and postage stamps, books felt like relics of half-dead generations.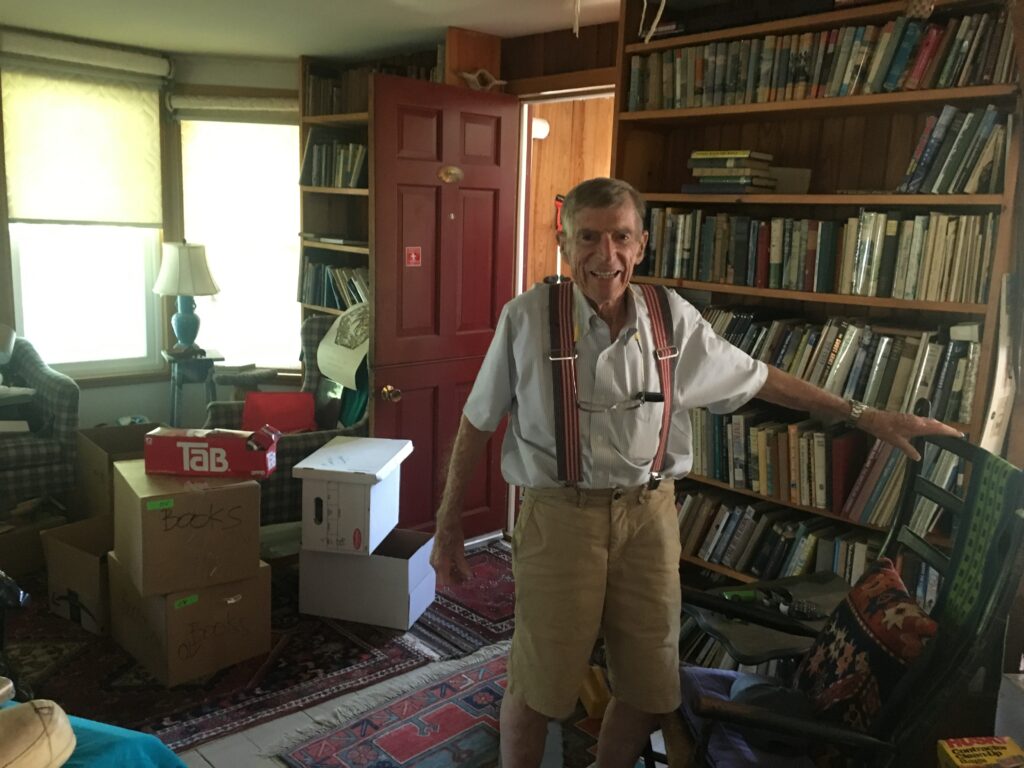 Kondo inspired, I pruned the shelves. Weeded through overgrown piles of books on nightstands and coffee tables. And kept the ones that bring me joy.
As for the rest? They're not far away. "They'll be happy in their new home!" the librarian chirped, as I unloaded the boxes of my past life on the metal library cart. "Thank you for thinking of us!"
In keeping with my primary intention this year, I am creating more space in my life, in the figurative sense of being open and present and this literal tidying up, creating a wide-open yin to the musty mothball clutter of my parents' homes.
And I have not lost my passion to read.