#3 in a Series on Purpose
"Is today the day I wear the Red Shirt?" Mom asks, as she does nearly every time I visit.
I don't mind this question. Or the other millions of questions that repeat like a cassette stuck in an endless loop. After living in Alzheimer's World for five years, the passage of time no longer matters.
What matters is the Red Shirt.
Earlier this year, we launched Yappy Care, a new program at the animal rescue where I volunteer. Twice a month, we bring a shelter dog to visit the residents at mom's memory care home. As team captain, mom walks the dog down hallways and patios, stopping to socialize with her friends.
And she wears the Red Shirt, the official uniform of a shelter volunteer.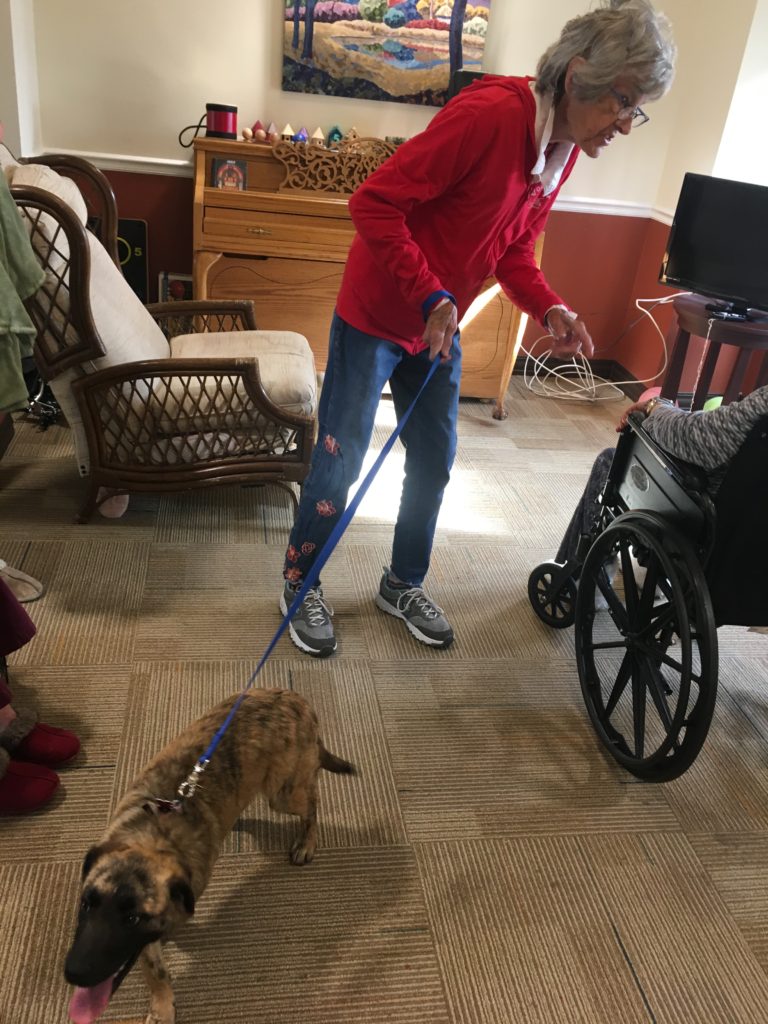 The Red Shirt reminds her that she has a purpose. Helping others has been a guiding principle in both our lives, a code she instilled in me at an early age. And, it reminds me that even as dementia slowly strips her soul bare, she is still capable of living a meaningful life.
As Bob DeMarco so eloquently reminds us in his Alzheimer's Reading Room blog:
"Success is what happens to you. Purpose is what happens through you. Meaningfulness is what you give away to others."