We're a week from mom's big move to Arizona, a week away from our new beginning. Another week of fear, anxiety, doubt.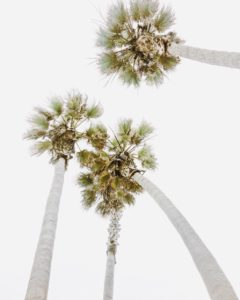 I wanted to find the perfect place. I've toured a dozen care homes between Maine and Arizona. I wanted to keep her in Maine.
But waiting lists are long. No care home is perfect. There's beauty in imperfection, I'm learning, and perfectionism is a dubious honor.
A cross-country move is challenging for anyone. When I moved to California two decades ago, I traded familiarity for the unknown, rootless and disjointed for months. It won't be any easier for an 82-year-old woman with dementia.
This I know. Yet the crippling self-doubt diminishes when I let go of fear. I haven't given up, I've surrendered. And in accepting the situation, I'm ready to move on to better things.
In the wise words from a supportive friend: "NO DECISION IS WRONG. ESPECIALLY WHEN OUR HEART LEADS."
Photo Credit: Larry Tenney (@ltenney1)