We're in CVS, picking up lipstick and Fig Newtons and suddenly my mother shouts: "HOW MANY DAYS DO I HAVE LEFT?" Her voice is piercing, frightened, all caps.
It wasn't her first startling outburst. She's living an unfiltered life lately: half-disrobing in a parking lot; loudly commenting, mid-sermon, on how cold church is. In her pre-dementia days, she was outspoken, airing her conservative politics at the island general store where she'd shopped for decades. When Alzheimer's took root, she withdrew from the community, aware she was—as she put it—"less than her brilliant self."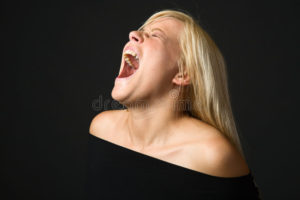 I was alarmed at first, at this recent return to speaking her mind. Yet, last week when she shouted, "WHAT SHOULD WE DO RIGHT NOW?" the pastor never missed a beat of his sermon. I held her hand and, like everything else these days, rolled with it.