The only time I ever sent a Christmas Letter, it was on a lark, where I—like the 47% of the population who can't stand those annual letters filled with superhuman parents and their insanely overachieving children—savagely shredded the concept. A few friends enjoyed my snarky over-the-top list of achievements: the faux summer spent in the South of France, the five Ironman triathlons I allegedly completed and the multitude of pseudo-sales awards I received. But I'm pretty sure the letter went largely unread among the majority of Christmas card recipients.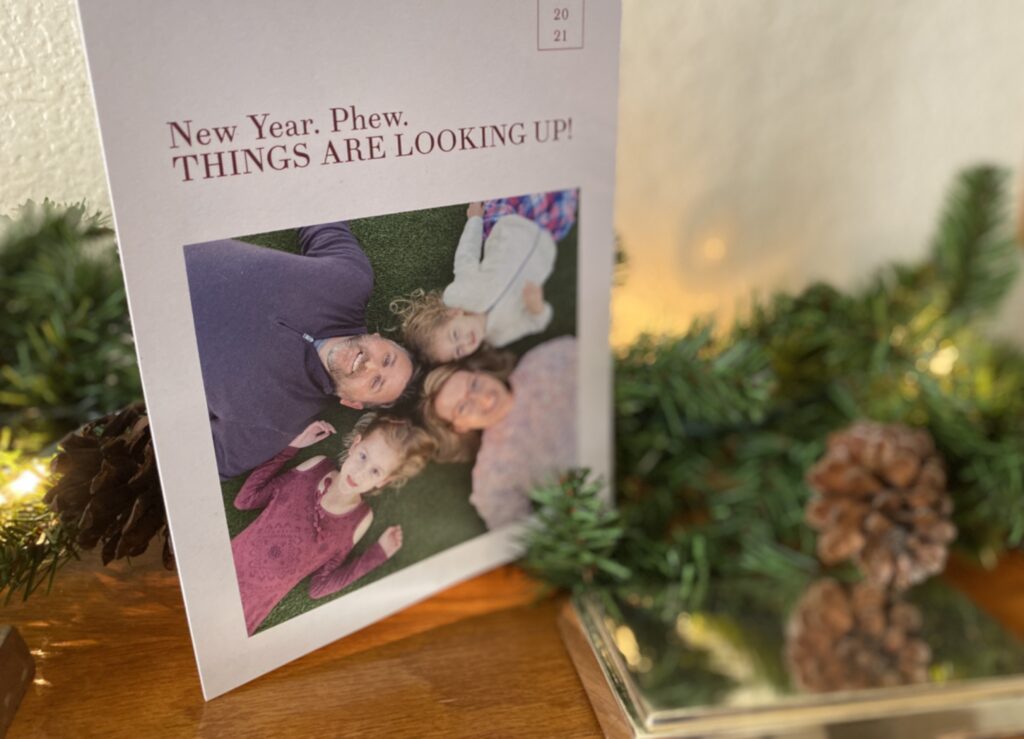 This holiday season, inspired by the stack of unexpected Christmas cards displayed on the mantle, it felt like a good year to revisit the Christmas Letter in all its irreverent glory, because as we all know, it's 2020 and anything goes. But, when every day feels like a week and months equate to dog years, I had a hard time summoning the enthusiasm to bother with it, witty or not.
The pandemic gives us nothing but time, but paradoxically saps us of the energy to put it to use. And if that weren't enough? Then it guilts us for feeling not productive enough.
So: how do you measure a year in a pandemic? A list of missed opportunities? The creative ways we've reshaped our lives? The idle seconds, minutes, hours spent daydreaming about what was? Maybe, like the savage mood swings we're collectively experiencing, all of the above.
CHRISTMAS LETTER, 2020 EDITION
Pounds of sugar consumed: a lot more than last year
New Trails Discovered: 8
Total Miles Run: 992.75
Virtual Races Completed: 5
In Person Races Completed: 1
Longest Distance Run: 50K
Puzzles Finished: 6
Notebooks Filled: 8
Packs of cigarettes smoked: Less than total miles run
Books Read: 25? 35? 45? Like the days of the week, I've lost track
Times dishwasher emptied: add three zeros to the number of times in 2019
Loaves of Banana Bread Baked: 6
Nordic Crime Series binge-watched on Netflix: 5
Volunteering opportunities missed: 32
Online Yoga Sessions: 100+
Drive-Thru Lattes Ordered: a thousand?
12-Step Meetings Zoomed: 44
Haircuts: 1
FaceTimes with Dad: 38
Tech Issues Resolved for Dad: under 100, more than 50
Phone Calls to Mom: 24
Visits to Mom: 14
Lobster rolls eaten with dad: 14
Ice cream cones consumed: 19
Vacations cancelled: 2
Petsitting Jobs Lost: 4
Petsitting Jobs Worked: 1
Total flights taken to deal with family issues: 10
Trips to ER: 3
Friends who've had COVID and recovered: 19
Lives Lost of Friends who've had COVID: 1
Today, the calendar is wiped clean. And on the mantle, one card remains.