18 years today,
that long ago trip to City Hall in black tights, plaid skirt, a turtleneck—
not how you'd picture a wedding. My second
was the storybook one that lacked the storybook ending:
a harpist, ivy-covered trellis, golf course stretching
beyond the immediacy of "I do's" on a Saturday afternoon (was it Saturday?)
green and rolling and lush like me
full of pre-ceremony Chardonnay, my hair
in an elaborate French twist. The dress
pure and white and
simple, showcasing chubby arms with unformed muscles
yet to be carved as they are now from twenty-one years of diligence and delight.
Third time's the charm, I say and this brings wonder. There were
2 before:
2 husbands
2 weddings
2 failures
1 death—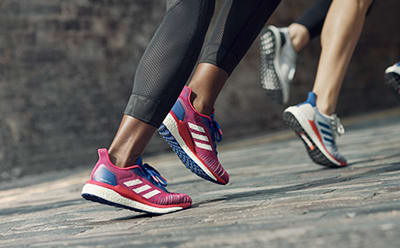 And then,
1 miracle. Eighteen years is a record
a PR, we'd say, as runners, racing through life seeking the right path—
Mr. Right, found like a lost cat returned. I never put up
a poster
or want ad, it just
happened one day
in a charmless meeting hall. The man in Adidas
preaching sobriety to newcomers.
And when I asked, are you a fellow runner? he half-smiled—
never imagining the course
our lives would take.