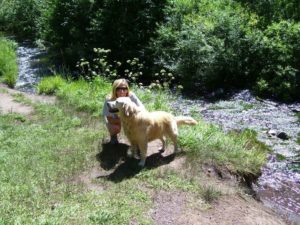 I grew up on an island in Maine, and split my time between Maine and Arizona. I hold a BA from Arizona State University.
My writing has appeared in Brevity, Portland Press Herald, Reservoir Road Literary Review, Longridge Review, Maine Magazine, r.kv.r.y Literary Journal, Motherwell, Beyond Words International, Exposition Review and elsewhere. My flash blog, This Demented Life, chronicles my journey as caregiver to a mother with Alzheimer's and beyond and is followed internationally.
I'm currently tweeting a novella, #TheDiVisionaries.